State to buy and slaughter cows for Samburu residents – Kenya News Agency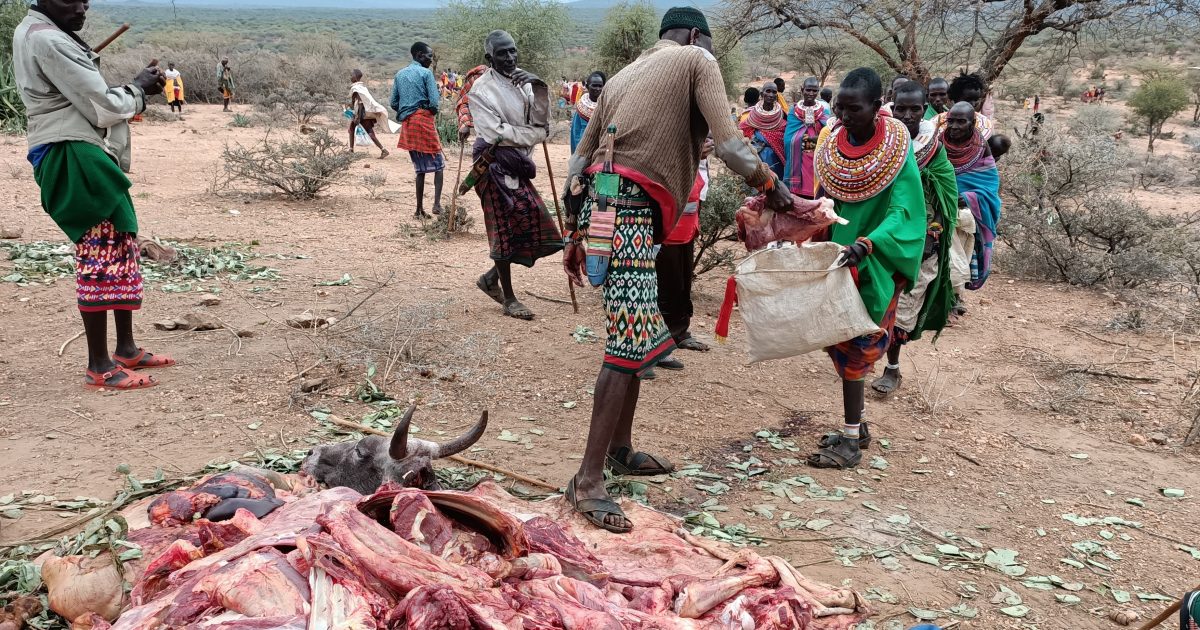 The national government, in collaboration with the Kenya Red Cross Society (KRCS), has launched a 23.7 million shillings cattle removal program in Samburu County.
The exercise targets more than 30,000 vulnerable households that have been affected by the ongoing drought which has been accompanied by a locust invasion.
Speaking today at the launch of the scheme at Lpetpet Primary School in Kisima town, Samburu Central County (DCC) Deputy Commissioner Titus Omanyi said 1,586 weak animals will be procured from herders from Samburu County and then slaughtered for consumption by the community as relief meat. .
"The levy program aims to protect herders from the ravages of drought by buying weak animals instead of losing them to a devastating drought," he said, adding that "the government buys the weak animals and feeds the same community, which improves nutrition." and purchasing power," he said.
Omanyi said a cow will be bought at Sh15,000 while a goat or sheep will cost Sh3,000.
The DCC added that one slaughtered cow will feed ten households while one goat or sheep will feed four households and in targeted institutions such as schools, one cow will feed 50 students.
Meanwhile, Omanyi said KRCS will use mobile money to pay herders within 24 hours of slaughter.
"KRCS has already collected data from breeders and payment will be cashless," he said.
By Robert Githu